These abstract reindeer are easy to make with help from Elly's idea. Place them on a wooden block with fake snow around it or decorate them with trees in a fake snow landscape, slightly around it. So bring in a reindeer herd from the outside in!
10-12-2021, 12:00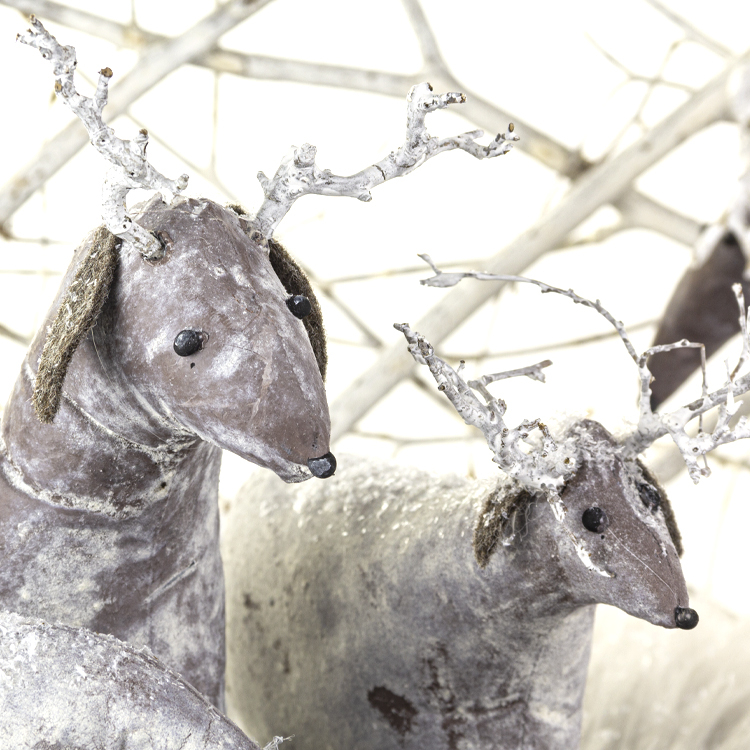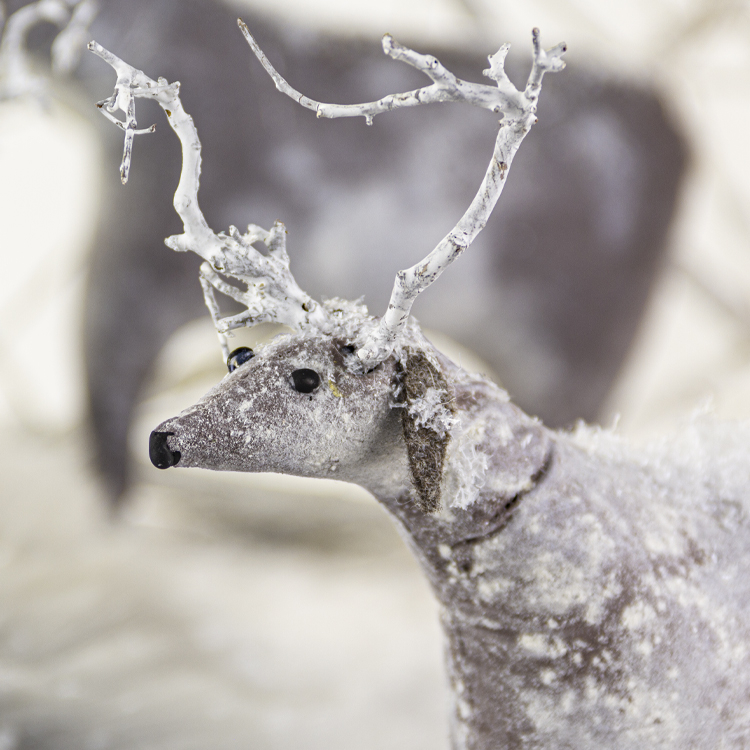 How to do?
Draw the pattern on the sheet and sew it closed with a sewing machine or by hand.
Leave about 5 cm open for turning and filling.
Sew the 5 cm closed by hand.
Coat the body with the Powertex mixture and dry it or let it dry. Do this one more coat and then let it dry a bit.
If it still feels a little sticky, Stone Art can be wiped over.
Wipe this nicely with your hands (with plastic gloves) in the glue. It may be irregular.
Cut two ears from felt, four equal legs from sticks and find some whimsical sticks for the antlers and paint them white.
Make small holes at the bottom of the body for the legs.
Insert some gun glue in there and press the stick in.
Glue the ears on and the antlers also come in a hole and some glue.
The eyes and nose are made from a ball of glue made with the glue gun and later paint it black.

IDEA: by changing the position of the head you get a very different reindeer herd.
Have fun!

What to use?
Cotton (e.g. old sheets/duvet)), piece of felt, brush
Stafil Filling, bags with various quantities
Sticks, pruning stuff from the garden or from the forest
Powertex Ivory nr.1996813 and Bronze nr.1996812 or Ivory mixed with brown paint
Powertex Stone Art no.1996800
White and black acrylic paint
Felt