'Bonne chance' means from French as much as 'good luck, lot's of success'!
Nice to send such a card as an encouragecard of spring with these fresh colors.
14-01-2022, 12:00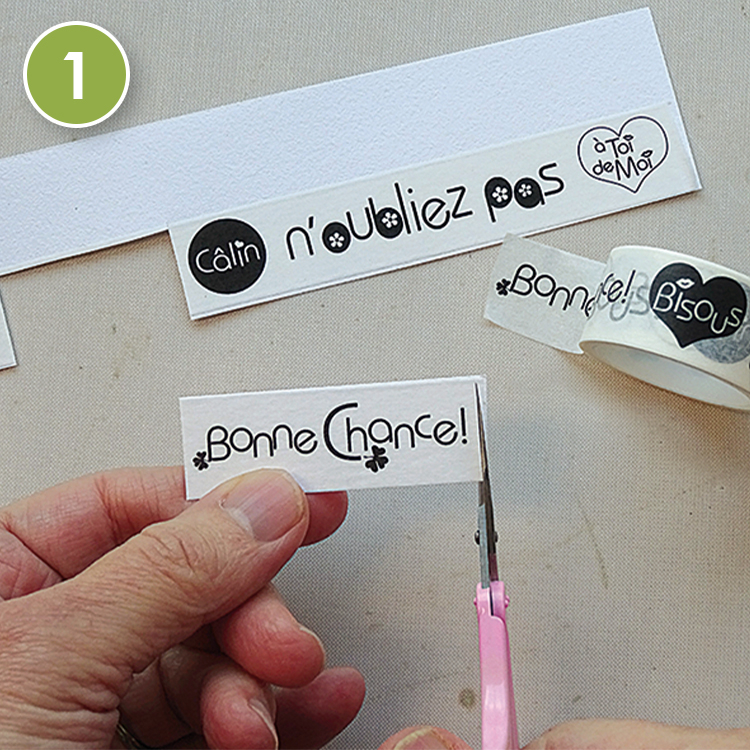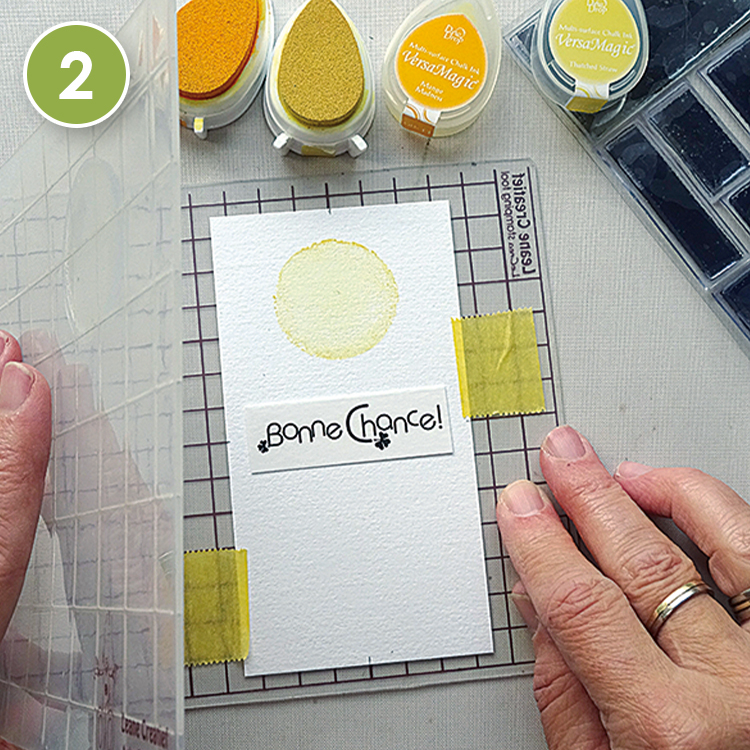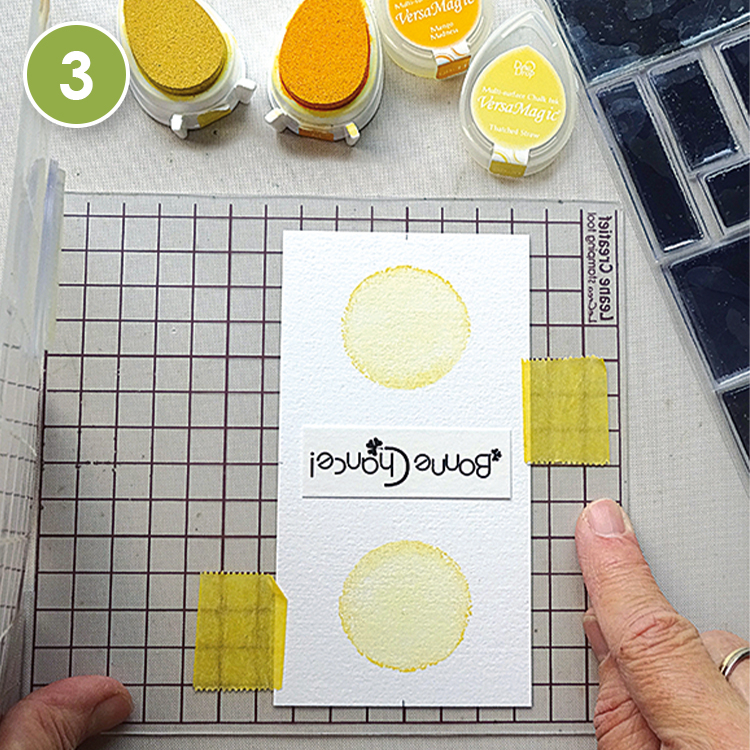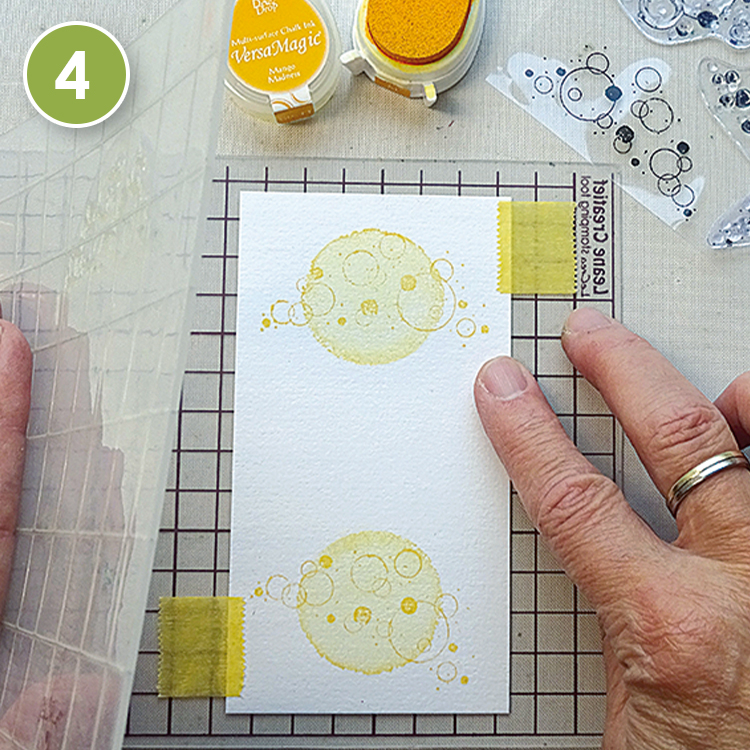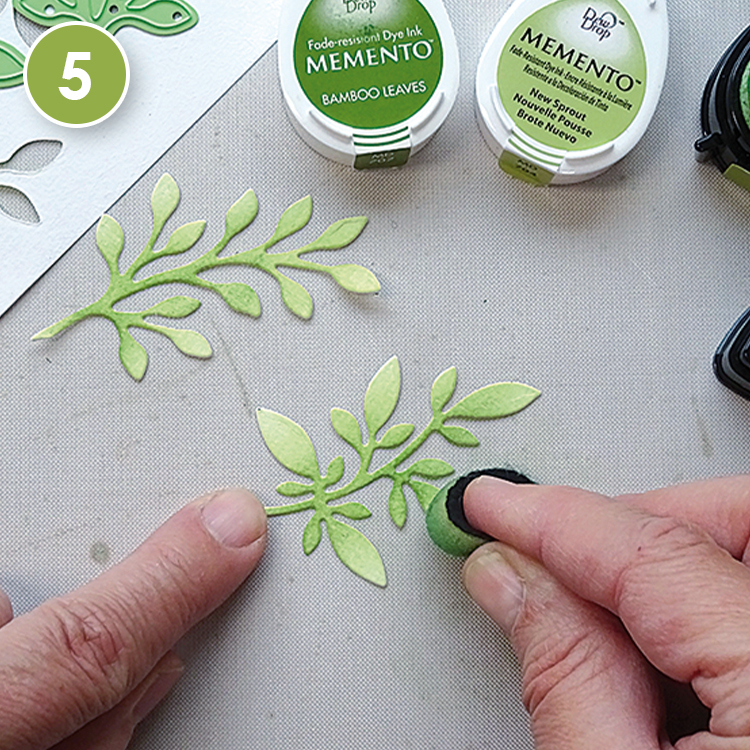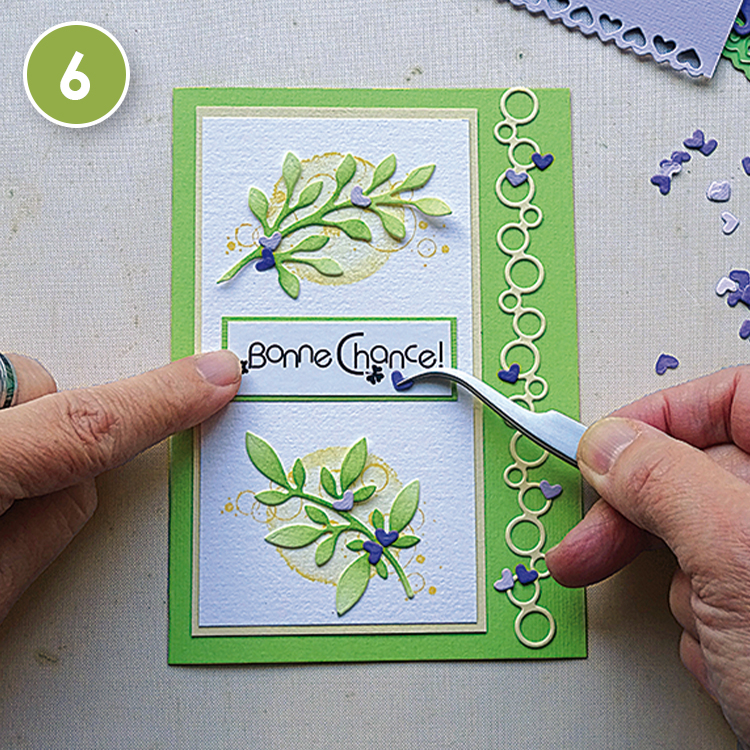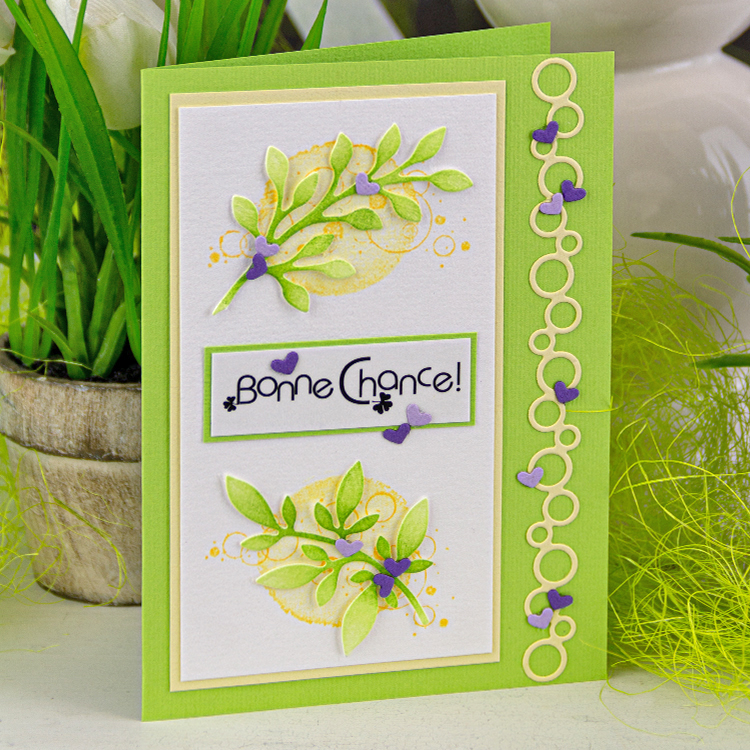 How to do?
Stick the washi tape on white paper and cut out the desired text.
Cut a 7cm x 13cm rectangle from white (watercolor) paper.
Mark the center with a pencil. Stamp the rectangle in the stamping tool.
Place the rectangle with the Washi tape text in the middle.
Position the large round background stamp at the top.
Stamp with light yellow ink first.
Then apply some accents to the stamp with the dark yellow ink and stamp again.
Rotate the rectangle 180 degrees and repeat on the other side of the rectangle.
Stamp the desired structure over the circles with the dark yellow ink.
Stick the rectangle on a soft yellow rectangle of 7.5 x 13.5 cm.
Stick these together on the left on a green double card of 10.5 x 15 cm.
Punch out both branches. Apply the desired color with ink.
Stick the strip with the Washi tape text on a green background.
Pin the text and twigs to the card.
Die-cut a strip with circles and stick it next to the rectangle.
Die-cut hearts from lilac shades of cardboard and decorate the card with this.
What to use?
61.7064 Washi tape French text... others
55.7781 Combi stamp background frames
55.7798 Deco stamp structures 5
45.7835 Lea'bilitie Twigs, leaves & flowers
45.7873 Borders Circles
45.7897 Card edges scallop/hearts
55.3226 Stamping Tool
Versa Magic ink tatched Straw / Mango Madness
Memento ink New sprout / Bamboo leaves
Have fun!